Christmas Sweater Coloring Book

---
---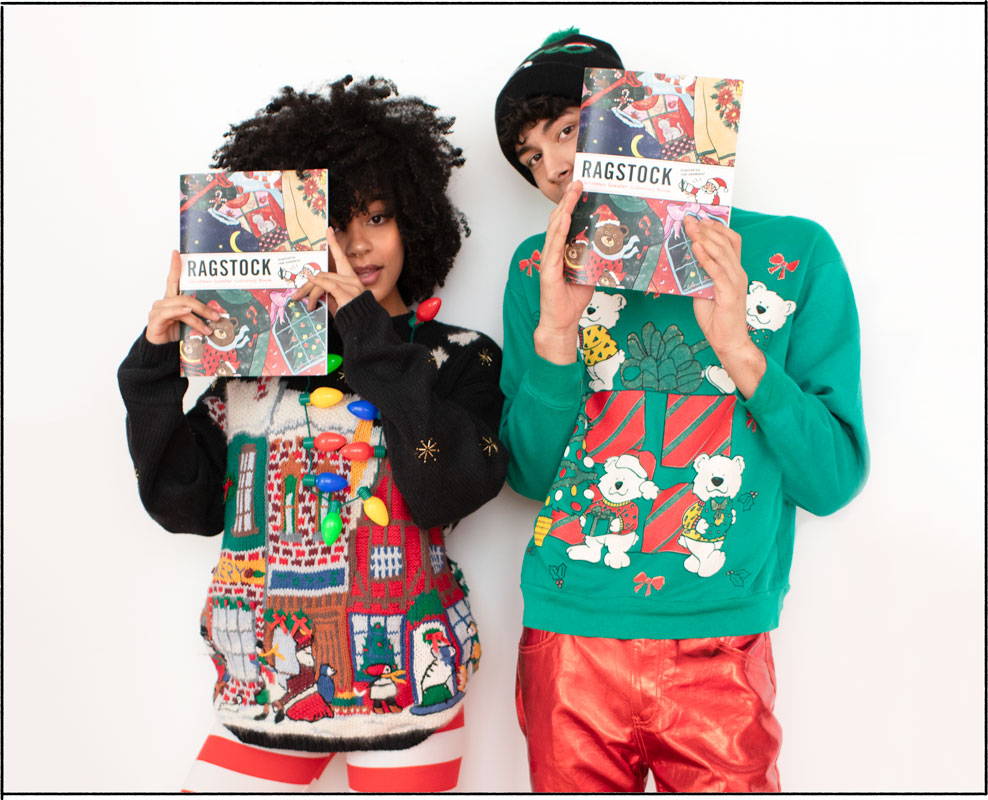 We're excited to be donating 100% of the proceeds from this book to Toys for Tots!
All of the coloring pages in this book were inspired by real vintage Christmas sweaters from Ragstock. Some pages look just like the original sweaters, others are only loosely inspired by the real sweater, and many are actually a combination of design elements from two different sweaters. Compare the coloring pages to the original photos to fully appreciate each sweater. However, don't let the photos limit your creative potential when coloring the sweaters yourself!
Sometimes we took one Christmas sweater and turned it into a page in our coloring book
And sometimes we combined two Christmas sweaters to make something totally new!