About Us
Founded in Minneapolis, MN in 1954, Minneapolis Rag Stock Company is one of America's longest-running retailers of vintage and recycled clothing. Ragstock also carries affordable new clothing and accessories online and in its forty-two retail locations.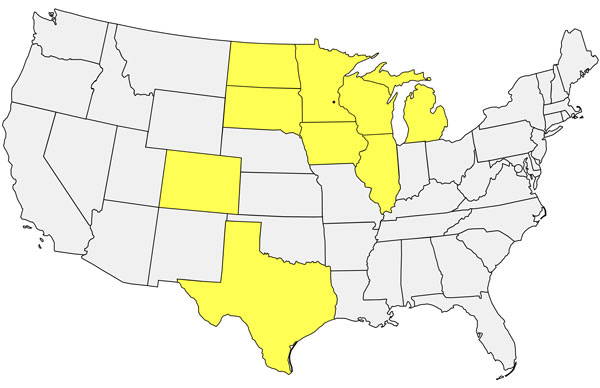 If you're from the Twin Cities, you may have heard a parent mention the big Ragstock downtown—maybe you, dear reader, stopped by yourself! A warehouse filled to the brim with treasures for all kinds, our original space in downtown Minneapolis served for many years as our humble beginning.
Founded by Howard Weisskopf in the mid-'50s, Minneapolis Ragstock Co began as a place where you could find second-hand clothing from a faraway land, hand-picked by Howard as he traveled the world in search of unique items. He'd take interest in collections of all kinds of clothing—used capes from London; old army boots from Germany, for example—informed both by his previous work as an army quartermaster and overall interest in the growing world of recycled fashion.
In the next few decades, his flagship store would expand to cities throughout Minnesota, Wisconsin, Illinois, and more. Now, with Howard's son-in-law leading thirty-eight locations across the Midwest and two new shops in Austin, Texas, we're proud to continue our business of gathering a curated selection of vintage and recycled clothes.
Over time, we've begun to sell a growing amount of new clothing as well. Our small team of buyers travels to LA and New York to find the best affordable trends for both men and women, and you'll be able to find new items in stores and online on a weekly basis.
And, if you haven't noticed, we love our holidays. Starting with Howard's celebration of Halloween and his original storefront known for its epic costume-making potential, we're also huge on both new and vintage Christmas sweaters. From St. Patrick's Day to the 4th of July, you'll be able to find tons of festive items at Ragstock. That's why many people know us as a last-minute place to stop before the party!
We're an eclectic mix of new and old—you'll find vintage sweaters and rave-worthy metallic leggings living closer to each other than you'd ever expect.
That's exactly how we like it. ♥