Beyond Eggnog: Christmas Cocktail Recipes That Will Give You Holidays "With a Twist"
Picture your favorite holiday traditions: choosing a Christmas tree, warming by a fire, baking holiday cookies, and enjoying eggnog. Bottom line, each of these traditions usually are shared with either family or friends. Some people celebrate with a big family and some celebrate with friends that feel like family. Regardless, everyone has their own holiday traditions. This year, create a new tradition with one of these non-traditional Christmas cocktails.
Why concoct a new, non-traditional Christmas cocktail? Because, trying new things is fun! And because a non-traditional Christmas cocktail is a great way to dress up an old theme. One of these new easy Christmas cocktail recipes will be sure to spicen up your traditional holiday party– and you may even make some new traditions or memories. Man cannot live on eggnog alone. Make your holiday alcohol intake more interesting with these thirteen inventive Christmas cocktails. Don't worry if you're not good at making new cocktails. These bloggers will give you a step by step instruction on how to concoct the perfect potion. Now, just worry about which one you are going to make! Spicy, savory, or sweet: you decide!
---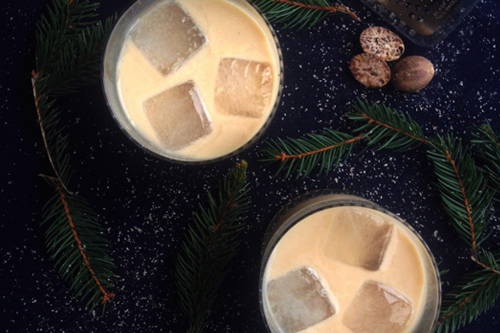 The Ghost of Christmas Past is a seasonally appropriate update to the classic White Russian, and it uses eggnog in place of cream. This wonderful cocktails is inspired by an old favorite — A Christmas Carol.
2. Glög (Swedish Christmas Punch) from The Five O'Clock Cocktail Blog (See full recipe here)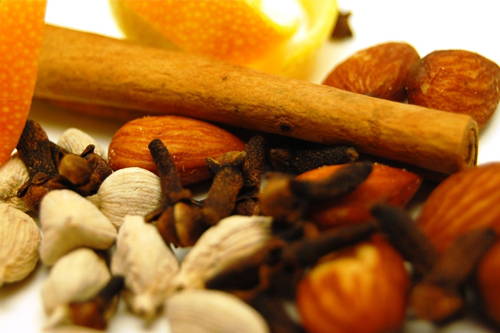 Also known as Swedish Christmas Punch, glögg is a hot drink made with red wine, spirits, citrus, and spice. The full-bodied flavor from the red wine, paired with the aromatics and the belly-warming quality of the spirits creates the perfect cocktail. Especially if you're throwing a party that's between Thanksgiving and Christmas, this drink carries over the harvest, spice theme that is often part of the Thanksgiving holiday, but gives it an even more festive twist.
3. Winter Is Coming from Melbourne Cocktails (See full recipe here)
Greenhook Ginsmiths Beach Plum Gin is the star of this Aussie cocktail creation, featuring notes of chamomile, coriander, elderflower, elderberries, orange and lemon.
4. Hot Toddy by The Drink Blog (See full recipe here)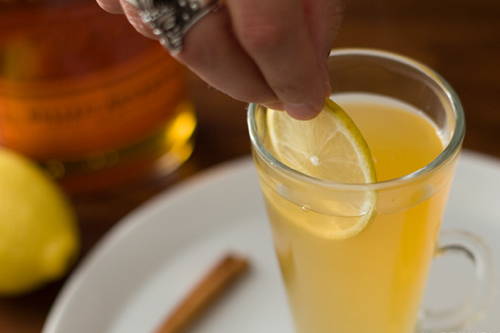 A classic drink with liquor, water, honey, herbs, and spices. Studies suggest that Hot Toddies relieve cold and flu symptoms. Drink to your health!
5. And To All A Good Night from Imbibe Magazine (See full recipe here)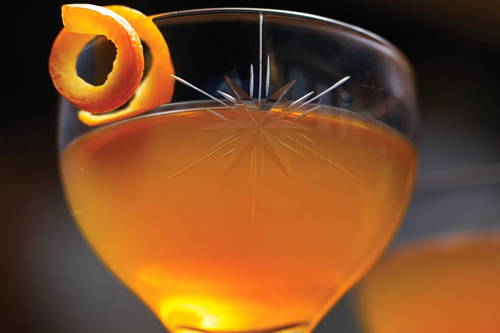 Photo cred Stuart Mullenberg
"A warming mix of tequila, bourbon and two kinds of bitters make this digestif the perfect way to tuck yourself (and the other 21-and-overs) into bed on this Christmas Eve." – Tim
6. Stardust from Tuxedo no 2 (See full recipe here)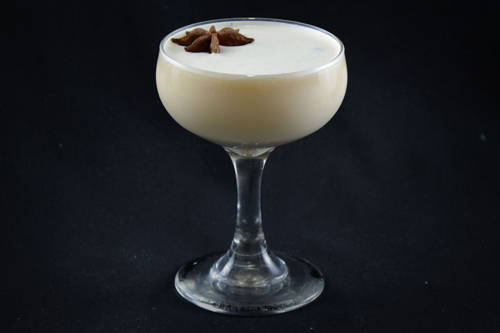 When you think of traditional Christmas spirits, Tequila probably isn't on top of the list. That said, it mixes wonderfully with absinthe and cream for a luxurious effect in this creative cocktail.
7. Jingle Juice from Baked Bree (See full recipe here)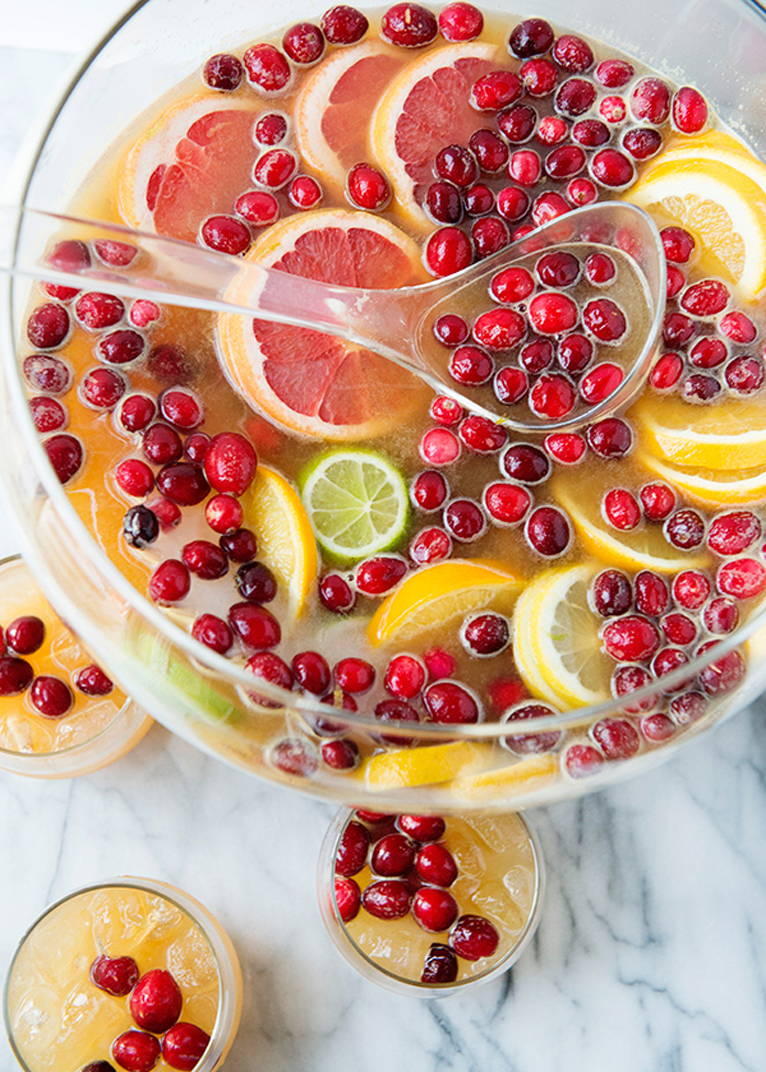 Citrus Sangria for the holidays is a nice refreshing beverage. It is heavy on the citrus flavor, has a festive pop of color, and is not too sweet. The trick? Fresh fruit juice. The fresh juice makes a huge difference on controlling the overpoweringly sweet tastes that come from some concentrated juice punches.
8. Pear Sonata from Honestly Yum (See full recipe here)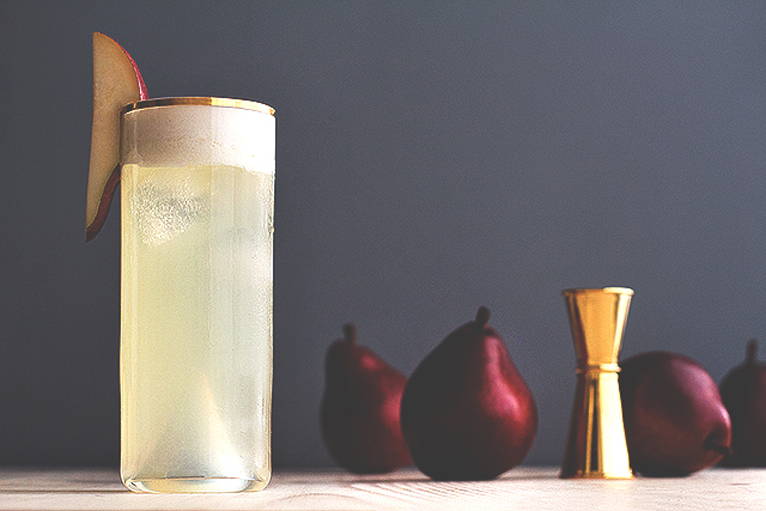 This crisp, delicate cocktail is great for transitioning from autumn to winter. Make a toast with this cocktail all holiday season long.
9. Raspberry Bourban Smash from Minimalist Baker (See full recipe here)
The Raspberry Bourban Smash Christmas cocktail has all aspects you want in a drink: fruity, not too sweet, slightly creamy, bright with citrus, not too strong, and easy to make.
10. Abbra Cadavare by The Loving Cup (See full recipe here)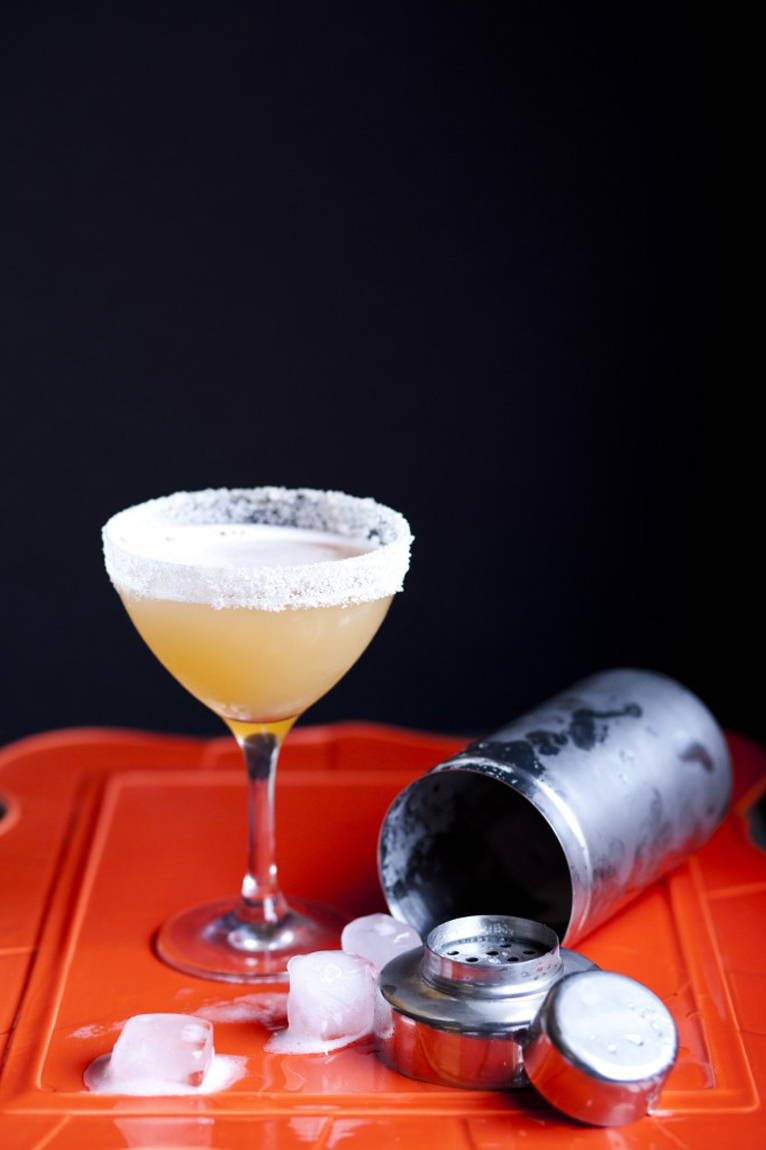 Pannetone is a traditional Christmas bread eaten in Italy. It contains candied orange peel, spices and raisins. The cocktail focuses on that flavor to identify with the holiday season.
11. White Christmas Sangria from One Martini (See full recipe here)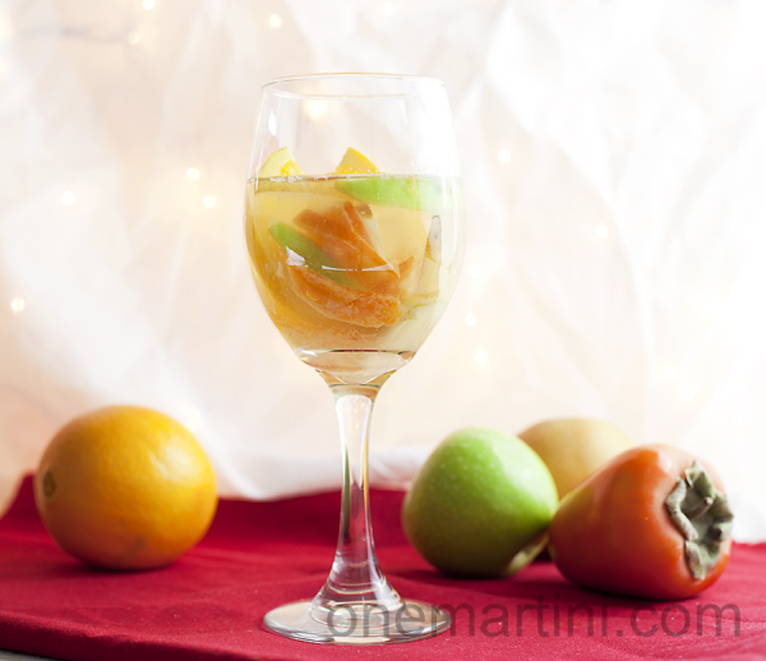 White Christmas Sangria is a great Christmas cocktail recipe because it can serve up to six people, has a light and fruity taste, and contains persimmons which are also used in several Christmas cookie recipes!
12. Nog the Halls from Home Speakeasy (See full recipe here)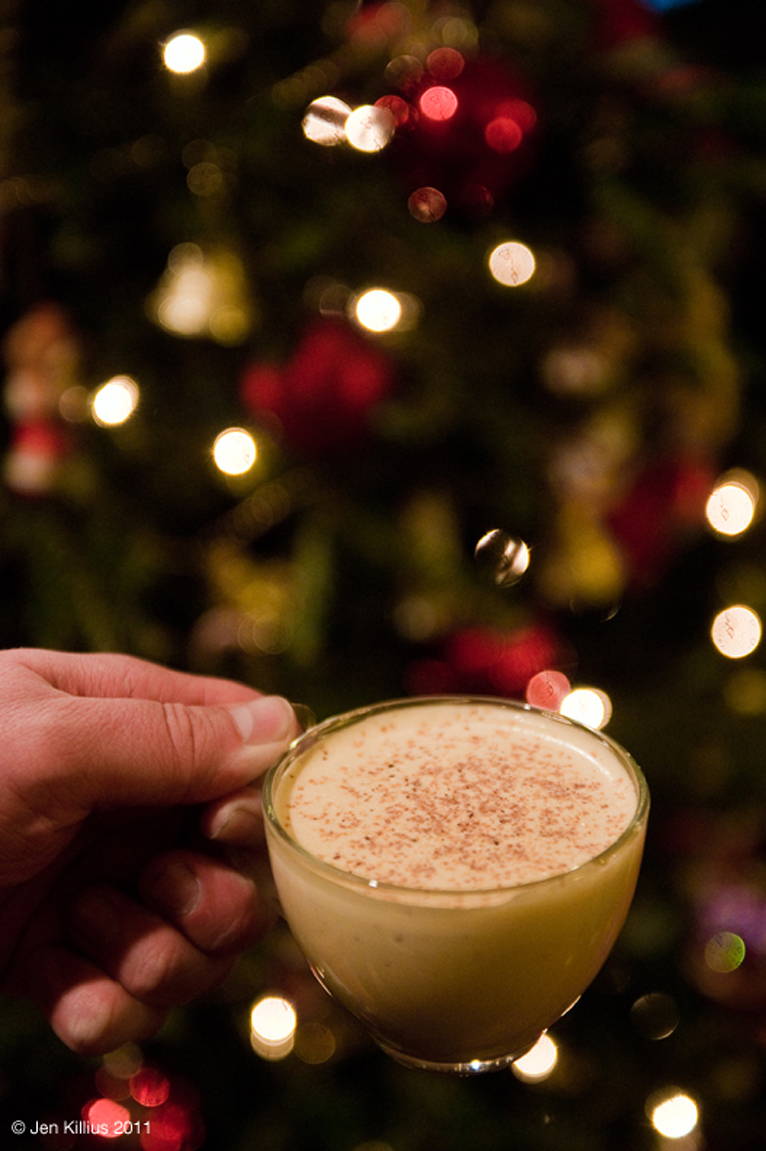 This eggnog is like no eggnog you've ever tried before. It has a special ingredient: ROOT. The ROOT enhances the flavor by making the cocktail richer and deeper. Also, ROOT helps eliminate the sweetness of the cream and eggs. This non-traditional tweak on a traditional Christmas cocktail is a crowd-pleaser.
13. Holiday Mule from Home Sweet Jones (See full recipe here)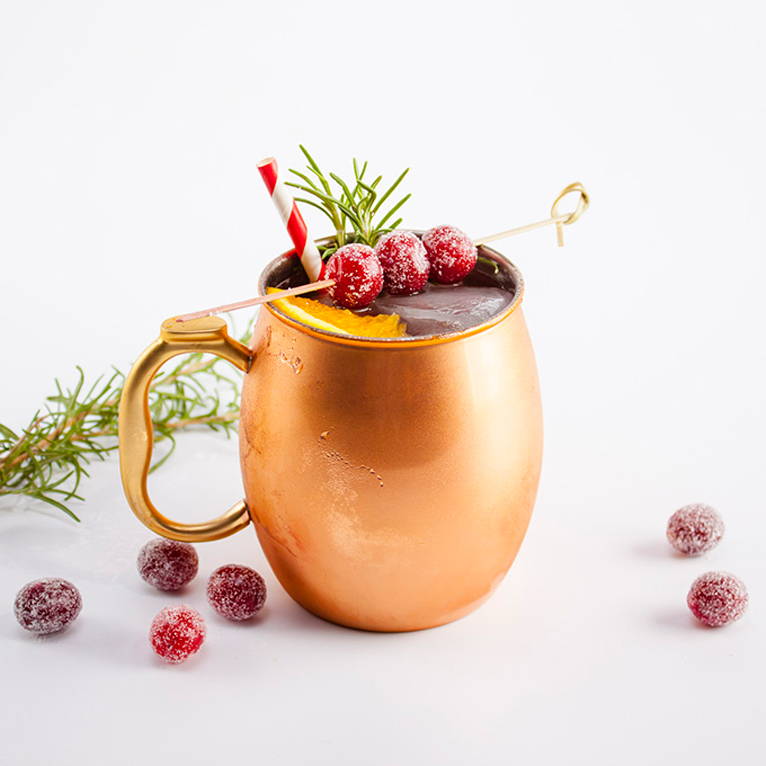 With a festive twist, this refreshing summer cocktail is now ready to serve as a Christmas cocktail! Tart cranberry, spicy ginger beer, and rosemary create an intoxicating comforting fragrance perfect for any Christmas gathering