Best Vegan Christmas Cookie Recipes for a Delicious Holiday
Best Vegan Christmas Cookie Recipes for a Delicious Holiday

We thought Christmas cookies couldn't get any better. Then, we found all of these amazing vegan cookie recipes for Christmas! The vegan diet and lifestyle has become more prevalent in recent years, so even if you're not vegan, you might have a Christmas guest who is. It can be hard for people with food allergies or sensitivities, or specific dietary preferences to enjoy holiday cuisine. Making the effort to accommodate a guest's dietary needs or preferences can go a long way towards making that person feel comfortable in your home. And, you don't need to sacrifice taste or appeal to do it — check out our favorite Christmas vegan cookie recipes!
1. Vegan Thumbprint Cookies from Oh She Glows
Click here for recipe.
These Strawberry Walnut Thumbprint Cookies have the perfect ratio of jam to cookie. The aromatic pair of almond extract and strawberry is blissful along with the crunchy pecans and gooey middle.
2. No-Bake Fudgy Snow Balls from Skinny Taste.
Click here for recipe.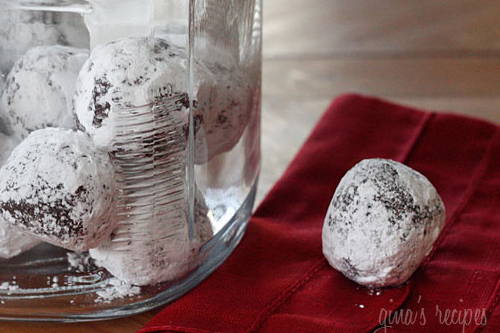 These might be the healthiest treat on our list! The no-bake fudgy snow balls take minimal effort to make, and have the added benefit of being gluten- (and guilt-) free!
3. Mexican Hot Chocolate Snickerdoodles from Isa Chandra.
Click here for recipe.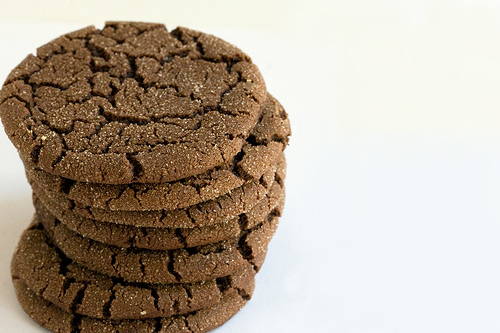 Chocolate, cinnamon, cayenne–what's not to like? This spicy sweet snickerdoodle cookie is perfect to warm you up on a cold Christmas night.
4. Banana Bread Cookeis with Coconut Cream + Chocolate Sauce from This Rawsome Vegan Life
Click here for recipe.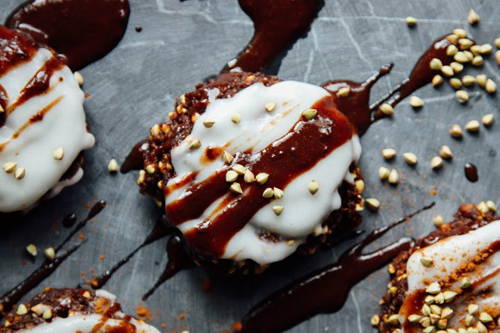 These cookies are bananas, B – A – N – A – N – A – S! But, seriously, they taste like delicious banana bread, and they're made with wholesome ingredients so you don't have to feel bad about eating a whole bunch.
5. Triple Ginger Molasses Soft Cookies from Vegan Richa
Click here for recipe.
"There's too much ginger in my life", said no one ever. Fresh ginger. Powdered ginger. Candied ginger. This recipe uses them all–the result is a deliciously soft cookie that tastes like Christmas!
6. Checkerboard Cookies from The Pretty Bee
Click here for recipe.
"Nothing mixes better than vanilla and chocolate and yet somehow racial harmony eludes us. If people would only look to the cookie, all our problems would be solved…look to the cookie, Elaine. Look to the cookie." – Jerry Seinfeld
7. Anise Cookies by Allyson Kramer Eat Good Food
Click here for recipe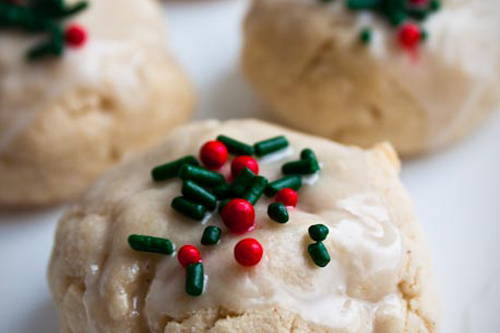 "If you adore anise flavor, and are looking for a quick fragrant bite of awesomeness… then these are the cookies for you." –Allyson Kramer
8. Peanut Butter Blossoms with Vegan Chocolate Kisses from Hell Yeah It's Vegan!
Click here for recipe.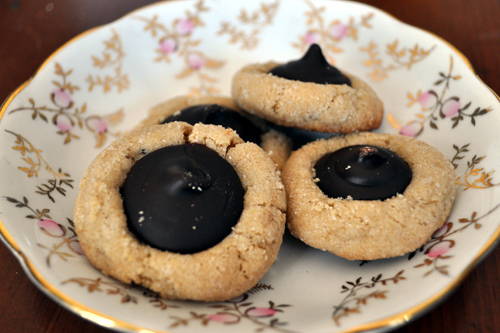 What would Christmas be without peanut butter blossoms? We shudder to think! Fortunately this Christmas classic is easily created using only vegan ingredients, making it a must-have at any holiday party.
9. Coconut Horchata Polvorones from Oh, Lady-Cakes
Click here for recipe.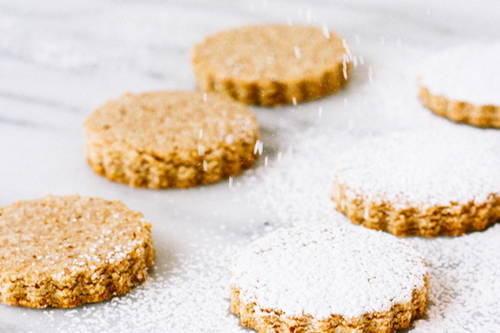 These pretty little cookies are called "Coconut horchata polvorones". What a mouthful! A delicious, vegan-friendly, Mexican-inspired melt-in-your-mouthful!
10. Eggnog Dark Chocolate Chunk Almond Meal Cookies from Ari's Menu
Click here for recipe.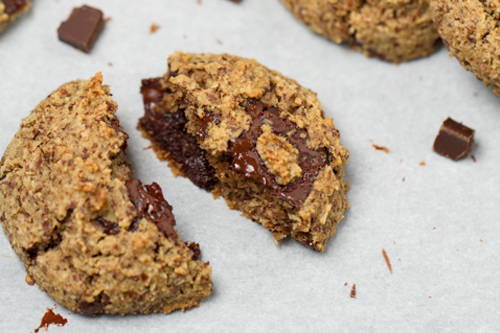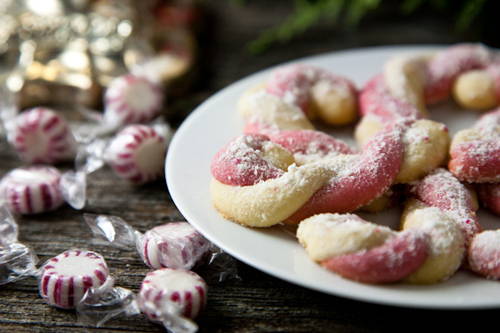 Essentially a crisp sugar cookie dressed up for the holidays, these candy cane cookies are topped off with crushed peppermint candies. So festive!
12. Cara's Homemade Candy Cane "Oreo's" from Keepin' It Kind
Click here for recipe.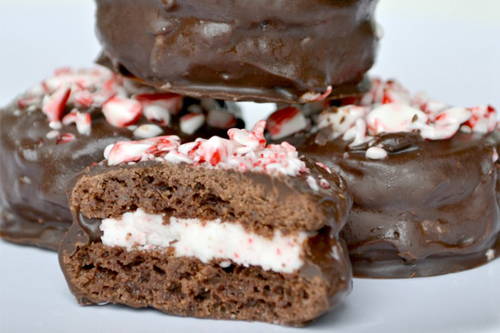 "What better baking experiment… [than a] gluten-free and vegan holiday sprinkled Oreo, hand-dipped in chocolate and decorated with candy canes?"